Ordenar por:
Top 10
Preço
Recomendados
A - Z
Waitress
Waitress tells the story of Jenna, a waitress and expert pie maker who dreams of a way out of her small town and loveless marriage. A baking contest and the town's new doctor may offer Jenna a chance at a fresh start, while her fellow waitresses offer their own recipes for happiness. Buy your tickets online!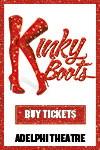 Kinky Boots
Kinky Boots é um apaixonante sucesso da Broadway que acaba de desembarcar em Londres! Com música da vencedora de Grammys e Tony Awards, Cyndi Lauper, este musical retrata uma amizade capaz de transformar a realidade e que é possível mudarmos o mundo ao mudarmos nossas mentes. Reserve on-line de casa!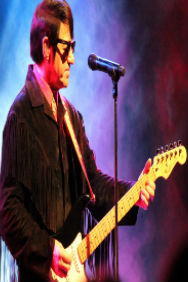 The Roy Orbison Story
Get ready for a musical journey in time as this magnificent cast deliver a perfect combination of classic solid gold hits and contemporary genius.