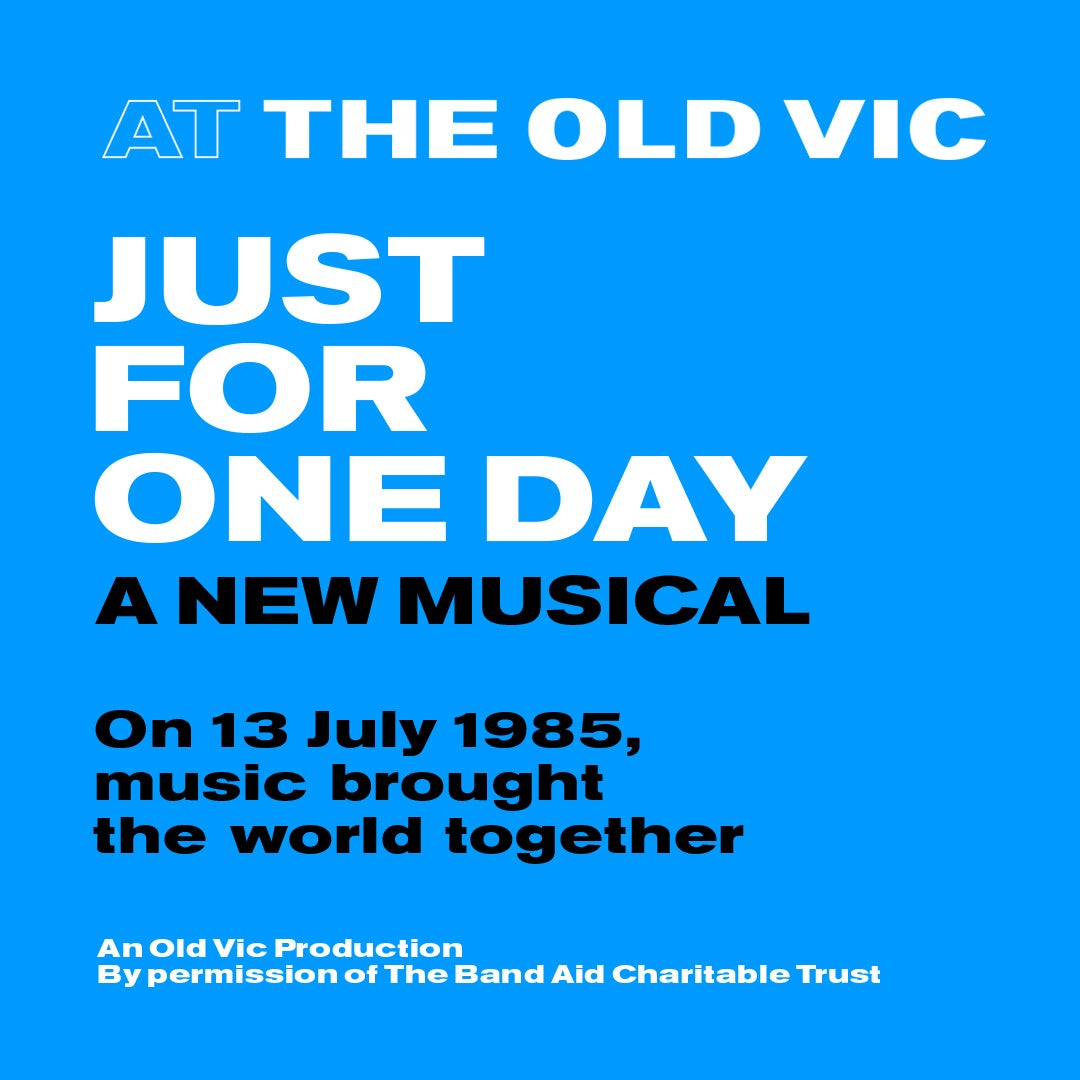 Bilhetes para

:
Just For One Day
2
Bilhetes

,

Sex, 2 Fev 2024
Just For One Day
Este produto foi recém adicionado - já é possível reserva-lo e as informações estarão disponíveis em português em breve!
'We can be us, just for one day' - Relive the day music brought the world together. "Just For One Day", the new musical in London's West End, is the story of the legendary Live Aid concert at Wembley Stadium and the people united by it.
Aceitam-se bilhetes no telemóvel
10% from the sale of all tickets will be donated directly to The Band Aid Charitable Trust.
Localização
Old Vic Theatre
Endereço
103 The Cut London SE1 8NB
Helpdesk em inglês

308 802 603
Precisa de ajuda? Entra em contacto connosco!